Rosario Morabito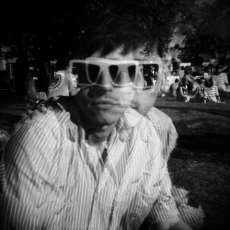 Rosario Morabito is an Italian fashion writer based in London. His career as a journalist started by reporting for the Italian financial daily MFF - Milano Finanza Fashion. Today he's a regular contributor to a variety of titles, including Vogue Italia, L'UOMO Vogue, Baku International and Rivista Studio. Other publications include the volume 'Gucci, the making of' published by Rizzoli International. Among the interviews he enjoyed the most: John Waters, Sophia Coppola, and Annie Lennox.
Lotta Aspenberg
Lotta Aspenberg has been working as a stylist for Zoo Magazine since 2004, and as Fashion Director since 2008. Born in Sweden, she lives in London, dividing her time between Paris and the rest of the world. Aspenberg also works for i-D, L'Uomo Vogue, I.T. Post and Tokion, but considers Zoo her creative home - where she can inject her trademark hard edge, sharp attitude, slight insanity, and off-kilter style to the publication's glossy fashion shoots.
Dancian
Born in Italy, based in London, Dancian studied graphic design and photography. As a photographer he is influenced by the work of Robert Mapplethorpe and Diane Arbus. Besides Zoo Magazine, Dancian also contributes to Dazed & Confused, Metal and V Magazine. His other great passion is filmmaking; Dancian is currently in pre-production for his first movie. 
Ria de Borja
Ria de Borja grew up in Manila and in Boston, where she began writing about fashion. In 2002 she became Fashion Editor of Metro magazine in the Philippines. She started working for Tatler magazine in 2007, then pursued her MBA in International Luxury Brand Management in Paris' ESSEC Business School. She is based in Paris and continues to work for Tatler (Asia/Philippines) as European Correspondent. She has been contributing to ZOO since 2010, and also writes for the Philippine Star, the Hong Kong Tatler, The Wild in New York City, NOWFASHION, and Prestige Singapore. 
Daryoush Haj-Najafi
Half-Iranian Londoner Daryoush Haj-Najafi is VICE magazine's Online Fashion Editor and writes on fashion, music, art and parties for the New York Times and AnOther Man. He also has a London News column in Nylon Japan and has also written for Arena Homme Plus, Dazed & Confused, i-D, POP, The Face, SHOWSTUDIO and V-MAN in the past. Haj-Najafi is obsessed with marketing the freedom and honesty found in exciting subcultures to the powerful and the mainstream. 
Jan Joswig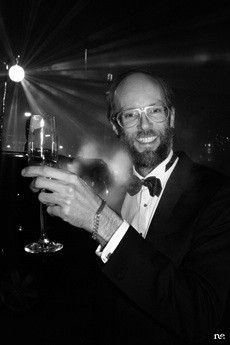 Living in Berlin, born in the summer of love (even though his parents only heard of it through the radio), raised in the north of Germany where people wear wooden clogs for sailing, studied history of arts and working as a journalist since 1998. Editor with De:Bug magazine, Berlin, and contributor for Zoo Magazine, fashionlab.de, Zitty, taz, Intersection. Specialized in beards and baggy corduroy trousers, loves Ossie Clark and Arnold Böcklin and can watch movies by John Cassavetes and the last fourty minutes of Visconti's The Leopard all night long. Prefers interesting people doing boring stuff to boring people doing interesting stuff.
Iain McKell
Iain McKell (1957) is a fashion, advertising and editorial photographer. McKell has also gained subsequent experience in record sleeve photography since 1982. He has worked for Italian Vogue, L'Uomo Vogue, i-D, V Magazine and Harper's Bazaar, and his portrait commissions include The Sunday Times and Observer. Over the years, McKell has portrayed the likes of Madonna (her first magazine cover), Sinéad O'Connor, Boy George, Jeremy Irons, Brad Pitt, and Kate Moss.
Aneta Bartos
New York-based fashion photographer and artist Aneta Bartos was born in Tomaszow Mazowiecki, Poland and later emigrated to the United States where where she attended The School of Visual Arts for photography. Her artistic talent and passion have helped to cultivate a very illustrious career in the art and fashion world. Aneta's works have been displayed through the pages of countless publications such as Big, Condé Nast Portfolios, Elle, British GQ, New York and Zoo Magazine. In 2007 she was chosen by Photo District News as their top choice for Emerging Photographers. She currently is the Photo Director for A4 Magazine.

Angelo Flaccavento
Angelo Flaccavento is an independent fashion writer based in Italy and contributing to a roster of Italian and international publications. He is currently the fashion features editor at The End magazine, and a contributing editor to GQ Italia, L'Uomo Vogue, Il Sole 24 Ore, Luxury24.it. He regularly writes for Fantastic Man and Zoo, and is the fashion co-curator at Fondazione Claudio Buziol in Venice.
Jan Kedves
Jan Kedves is a Berlin-based journalist who writes about pop, fashion, film and art. Since 2007 he is an editor at the German pop culture magazine Spex. His texts have also appeared, among other publications, in Zoo Magazine and in several German newspapers such as taz and Welt am Sonntag. Born in the second half of the 1970s, he is the son of a German mother and a Hungarian father. His fascination for Matriarchal Studies and the history of Voguing is endless.